Technology is constantly striving to make devices faster, better and more affordable. Tablets are the ideal combination of the features of a laptop and smartphone. Modern-generation tablets can perform almost all of the functions performed on laptops and smartphones.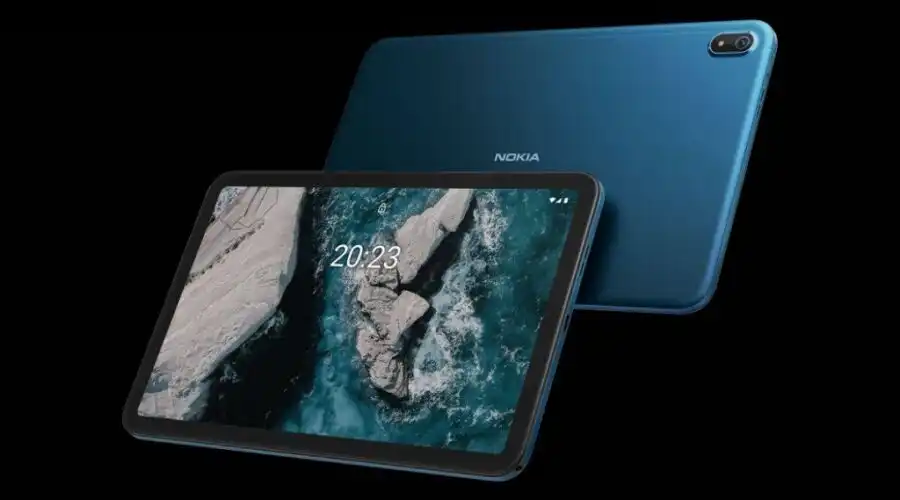 With 4G technology becoming universal, there are several 4G tablets that you can choose to buy and get a Diwali special offer during this festive season 2022.
The 4G tablets allow you to use the tab as a phone due to the features of voice and video calling while being more compact and portable than laptops, making them easier to carry. LTE (another way to refer to 4G) enabled tabs to offer more versatility since they are not dependent on Wi-Fi, which may not be available everywhere, especially while travelling. For price-conscious buyers, there are several 4G tabs under Rs. 20,000 to choose from. Let's take a quick look at some of the most popular tabs in this segment.
4G Tablets  Lenovo Tab M10 FHD Plus
One of the recent tabs launched by Lenovo, this tab features an octa-core processor with 2 GB RAM allowing the tab to perform well while doing most light-medium intensity tasks like surfing the web, social media activity, streaming live content etc. In-built Dolby Atmos speakers facilitate high-quality sound output, perfectly suited for music lovers. It comes with above-average battery life due to a 5,000 mAh battery which lets you easily move around for long hours. Overall, it is a good purchase for new users and those with basic expectations from their 4G tablet.
4G Tablets  I KALL N18 4G Dual Sim Calling Tablet 10.0 
This 4G tablet from I Kall comes out of the box with the Android v.10.0 operating system making it highly compatible with most apps on the Google Play Store. The 10-inch In-Plane Switching (IPS) display has a resolution of 1280 x 800 pixels providing a joyful viewing experience. With a RAM of 3 GB, this tab performs all expected tasks adequately and is a good choice for young children to help them with their entertainment and online educational needs. The internal storage of 32 GB is also well suited for this purpose. The dual SIM feature helps you manage 2 different phone numbers with the same device.
Samsung Galaxy Tab A7 Lite LTE
For a long time, Samsung has been a market leader in the tablet segment, and the trend continues with its 4G tablets. While due to the brand's price positioning, it is uncommon to find Samsung tablets in a list of tabs under Rs. 20,000. However, we have found this high performing and widely acclaimed model to introduce you to. As is the case with several 4G tablets, you can also find a purely cellular variant without the voice calling feature. This 4G version comes in 3 sophisticated colours to choose from. Samsung is known for offering models with sleek designs and optimum technical configurations.
This model is no different and features 3 GB RAM with an octa-core processor, making it as fast as several mid-level laptops in the market. Good battery life is an important feature for the mobility of the tab, and with a 5,100 mAh battery capacity, the Samsung Galaxy Tab A7 Lite does not disappoint. It also has a quick charging feature, which gets you back to your activity in no time. The 32 GB internal storage is ample for basic operations, but for heavy users, you have the option to upgrade it to as much as a whopping 1 TB!
Acer One 10
Widely regarded as one of the best performing tabs under Rs. 20000, the Acer One 10 comes with a boast-worthy configuration — octa-core processor with 4 GB RAM. This makes for high responsiveness and laptop level multi-tasking abilities. The default internal storage is an admirable 64 GB but is expandable up to 256 GB. The screen is an impressive 10.1 inches using IPS LCD technology. The battery life, too, is quite high for a tab in this price segment. With a 6,600 mAh battery, you can spend hours on this 4G tablet before it runs out of juice.
The Bajaj Mall is home to a wide variety of 4G tablets across price ranges, features, and several top brands. You can grab several profitable deals and offers during this festive season to get the perfect tab for your home. Let us provide you with evidence to back this claim. The I KALL N18 4G Dual Sim Calling Tablet mentioned on the list comes with an instant discount on its actual price.
After that, you can opt to purchase the best tablet under 20000 on No Cost EMI and will be required to pay Rs. 3,400/month for 3 months only. There is no initial amount payable at purchase due to the zero down payment facility. Add to all this; you can get a 10% gift voucher on the purchase. To avail such amazing deals, visit the Bajaj Mall now.